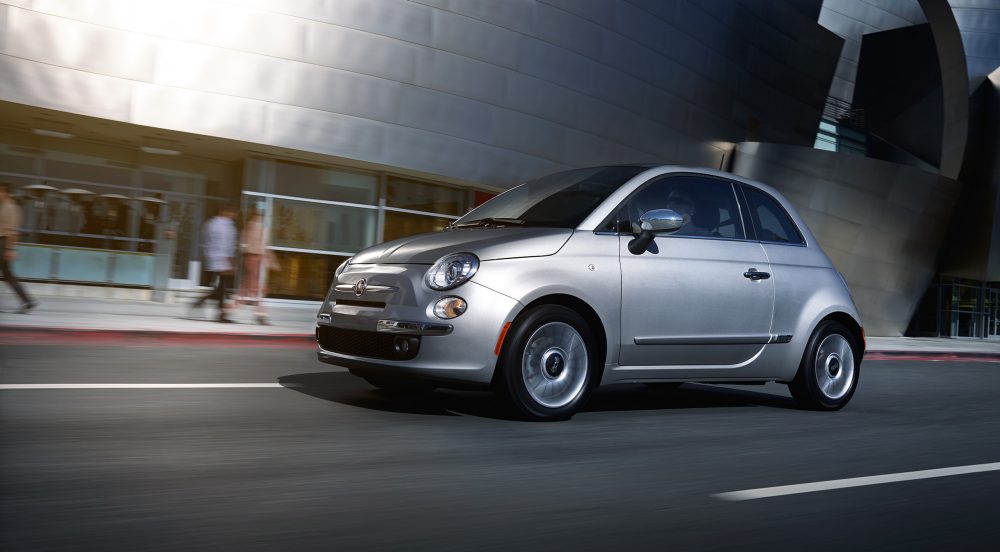 Fiat New Vehicle Dealership
Fiat has a wide range of new vehicles to choose from. They all have the distinctive Italian look that Fiat is famous for. They are sporty and fun to drive and there are models to fit most budgets. Fiat has the new car models that you've looking for and if you're near Kansas City, we are your local and friendly FIAT dealership.
The Fiat 500 comes in four different versions: the 500, the 500X, the 500L, and the 500E. The Fiat 500 base is the lowest priced new Fiat model. It comes in three flavors: the Pop, the Lounge, and the Abarth. The 500 base has a 1.4 liter engine with a 5 speed manual transmission or an optional 6 speed automatic transmission. With 101 hp on the Pop and 160 hp on the Abarth, it's got the power to get you where you need to go in a hurry.
The Fiat 500X and the 500L are similar in features but have a different body style. They both come in three flavors: the Pop, the Trekker, and the Lounge. The Pop and the Lounge have available AWD and a larger interior than the 500 base. The Fiat Trekker comes a 2.4 liter Tigershark engine pushing out 180 hp. The Trekker is equipped with available AWD and a 9 speed automatic transmission. With 17 inch aluminum alloy wheels, it's ready to go trekking wherever the road, or offroad, takes you.
The 500E is Fiat's electric car. It's a small electric only car with responsible power. It features a single speed gearbox that is in tune with the electric to provide maximum power and efficiency. It's a bright and beautiful car to drive.
The Fiat 124 Spider is a true convertible sports car. It was originally introduced back in 1966 but has been released again with modern upgrades. The 124 Spider comes in three flavors: the Classica, the Lusso, and the Abarth. It's outfitted with a 1.4 liter engine that cranks out 160 hp. The Abarth models are designed for speed and performance and the Fiat 124 Spider Abarth is no exception. It has a performance tuned exhaust system and performance shocks and struts for awesome handling.
You can test drive all these models at your friendly Fiat dealership. They are serving Kansas City KS with great Fiat vehicles.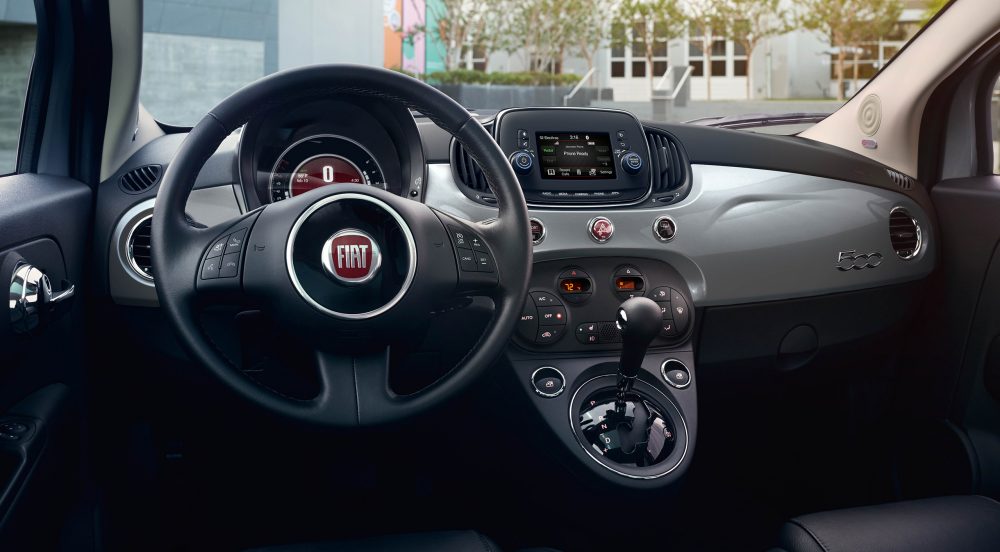 Fiat Specials & Quotes
Fiat regularly runs different specials that can reduce the cost of your new Fiat. Cash back offers can really pull down the cost of the new Fiat and reduce your out of pocket expenses. These deals regularly change due to market conditions so you should call Briggs Dodge Fiat or visit us online. Your sales associate can help you find the best specials, including internet specials for Kansas City residents.
You have several ways to find a quote on a new Fiat. One of the easiest ways to get a quote is to talk with your friendly FIAT dealership serving Kansas City KS. We have intimate knowledge of each model and the different options available. We can talk with you about your needs and desires in a new car and then come up with a great price quote. At Briggs Fiat, we love serving Kansas City KS with great deals.
Fiat Finance and Auto Loans
Getting into your new Fiat is a dream come true and the finance department at Briggs Fiat is there to help make it happen. We work with both national and local lenders serving Kansas City KS. We can even help you find a great leasing offer.
We have an online form that you can fill out and get express loan pre-approval. With pre-approval, you know exactly what kind of car you can get and the terms available. By filling out the online loan pre-approval form, you can find out the different internet specials for Kansas City residents.
There are often special financing deals offered for specific models or the entire Fiat line. Knowing these offers can help ensure you get the best deal possible on your new car. A sales associate can help guide you through the financing offers to find you a great offer.
Fiat Auto Repair & Service
Keeping your car on the road is what our Service Department is all about. If you have a Fiat and our near Kansas City, you should visit our service department. We are the premier Fiat dealership serving Kansas City KS. We have highly qualified technicians who know your new car and know how to ensure it stays in optimal running condition. They can perform regular oil changes and transmission fluid changes to ensure that your new car stays in top condition. They know the recommended service intervals for your Fiat and can help ensure that the maintenance is done on time.
The Briggs Fiat dealership has great deals on tires for your car. We have great internet specials for Kansas City residents that are worth checking out, whether you want to replace the factory tires with ultra high performance tires or are just replacing your old, worn tires.
Not only are they great for routine maintenance, Briggs Fiat is also great for more involved jobs. We can handle any problem with your car, long after the running runs out. Our technicians have the expertise to quickly diagnose and fix any kind of problem with your Fiat.
Request Fiat Services
If you are near Kansas City and are ready to buy your next vehicle or just need service for your Fiat, check out your friendly FIAT dealership serving Kansas City KS area. We can help you get a great deal on your new car. All you need to is give us a call or visit our website to find out more.