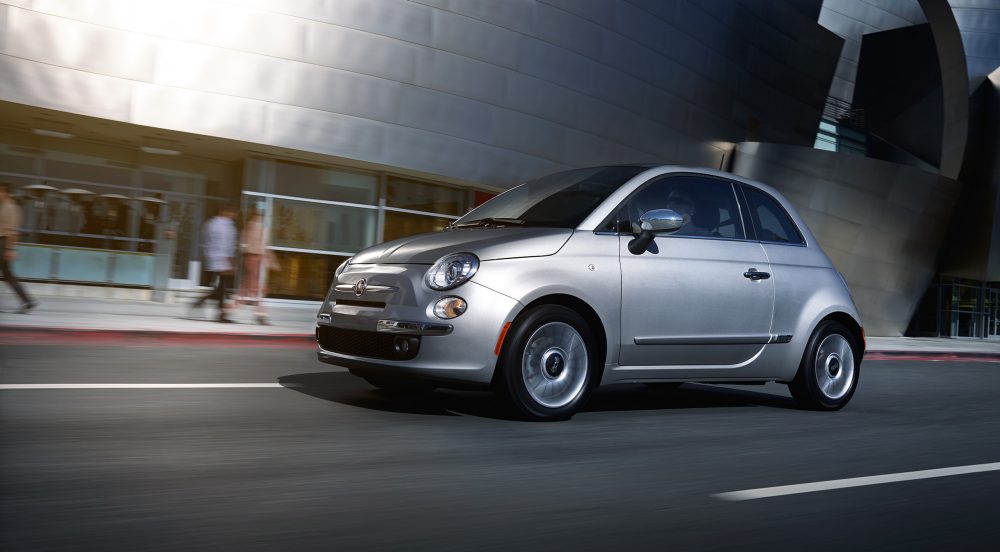 Briggs FIAT New Vehicle Dealership
Come down to our FIAT dealership and survey the brand-new generation of cutting-edge masterpieces. These cars are a testament to brilliant Italian automotive manufacturing finesse, combining an immortal sense of style with deceptively high-grade performance, and we are serving Overland Park drivers with a chance to check them out.
From the outside, you might think that these vehicles would look right at home inside of a fine oil painting. The FIAT's round and regally dignified frame tells the tale of a true veteran of the automotive industry that has refused to sacrifice its soul and didn't suffer in the slightest for it.
The Fiat 500 owns the right to boast being the single most powerful small sports car in its price class. It is cool and compact juggernaut of Italian swagger that can hit the road with all the confidence of a king.
For those with a taste for adventure, the 500 X is a compact sport utility vehicle that was made as a gift to those who suffer from eternal wanderlust. With room for up to five passengers, the 500 X is an epic group expedition waiting to happen.
The 500 L crossover is an expertly measured junction between robust strength and highly immaculate technical expertise. Of all the vehicles in its class, the 500 L crossover has the most generous provision of storage compartments and seating.
The 124 spider epitomizes the timeless coolness of a black clad rebel, glossy and brimming with turbo-powered energy that compels it to make the highway a canvas for its tire marks.
We want to offer everyone in and near Overland Park KS an opportunity to experience the awesome power that these Italian stallions have to offer, so don't hesitate to call in to our FIAT dealership near Overland Park KS and arrange the time for your test drive.
Specials & Quotes
We think that it would be an absolute shame if anybody was held back from experiencing what these cars can do just because of the assumption that they couldn't possibly be offered for reasonable price. While we fully understand why some may come to the mistaken belief that these could only be available for more than their life savings, we have made it our mission to ensure that everyone has the opportunity to get behind the wheel and know what the Fiat's power feels like with our online FIAT specials. If you need a FIAT dealership near Overland Park KS that will accommodate your financial needs, feel absolutely free to inquire about our online FIAT specials that you can use to fund your Fiat dreams and get some very generous savings at the same time.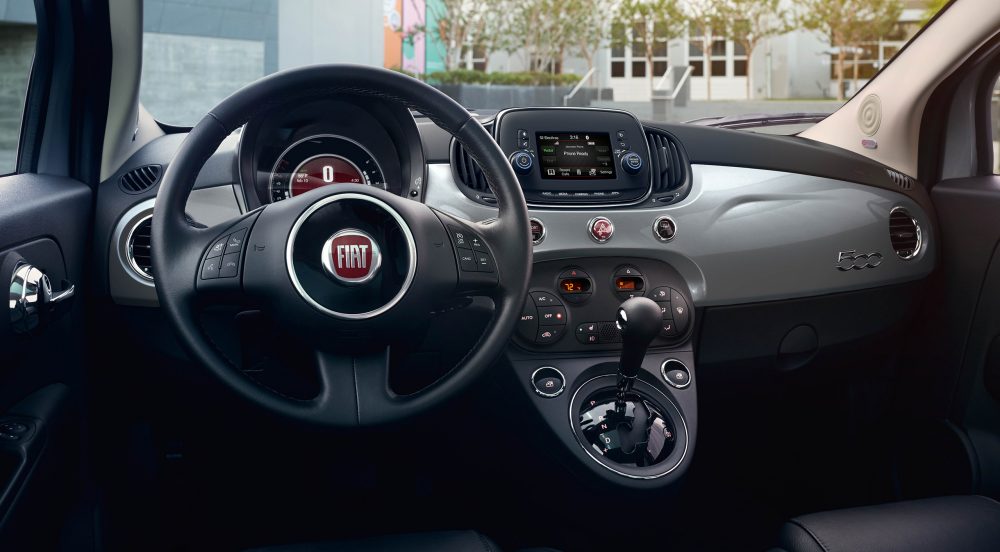 Briggs FIAT Finance and Auto Loans
If you are restless to make a Fiat your own but still feel that you have to wait just a little bit longer to save up, we can help you make that holiday come a little bit faster. All you have to do is either call us or apply online to arrange a payment plan.
Because we don't believe in bleeding the people dry with our internet sales, we have very accommodating loans and payment plan options for those who are ready to get their Fiat into the sunset without shaking every single penny out of their bank at the same time. Our online FIAT specials and payment plans are highly manageable and can be easily satisfied by just about anyone who has a biweekly paycheck.
Briggs FIAT Auto Repair & Service
As enthusiastic as we are about the raw power that these vehicles possess, we are very well aware that the car can only run as well as the quality of its maintenance. The very last thing that you want is to wind up coming to a screeching halt out in the blazing sun because something in your car's engine had a loose bolt that couldn't take the rough ride.
In addition to providing some of the most well-designed road blazers in the world to all who live in or near Overland Park KS, we are also serving Overland Park drivers with repair services to all who need them. We do oil changes, brake examinations, transmission checks and everything else that you need in an all-inclusive service to get your car healthy.
As all serious car lovers know, waiting until a little mechanical problem can't be ignored anymore is the number one way to send your automobile to the scrapyard. Even if you don't necessarily believe that anything is terribly amiss with your car just yet, you would do yourself and your car justice by having its good state confirmed by the experts.
Request Briggs FIAT Services
There may be some dealerships near Overland Park KS that are entirely staffed by people who only show up to get a paycheck and make internet sales, but that is not what we are. We are not just a FIAT dealership serving Overland Park drivers that makes internet sales, but a group of dedicated car enthusiasts who have made it our mission to share our appreciation for true automotive beauty with the world.
If you like cars and you love what they can do, then you are a friend of ours. We enjoy seeing people become exposed to new dimensions of automotive engineering mastery whenever they take a step in for a test drive of our latest arrivals. This little FIAT dealership near Overland Park KS is, for all intents and purposes, a place where people come to fall in love and aren't bothered by the fact that their soul mate is a car.
We love to see this industry evolve as brand-new records for automotive performance continue to be broken and challenged. We want to help you get a front seat to experience the awesome power of automotive evolution, and if you would like that to be arranged today, feel free to get in contact with us and schedule your test drive at our FIAT dealership today.