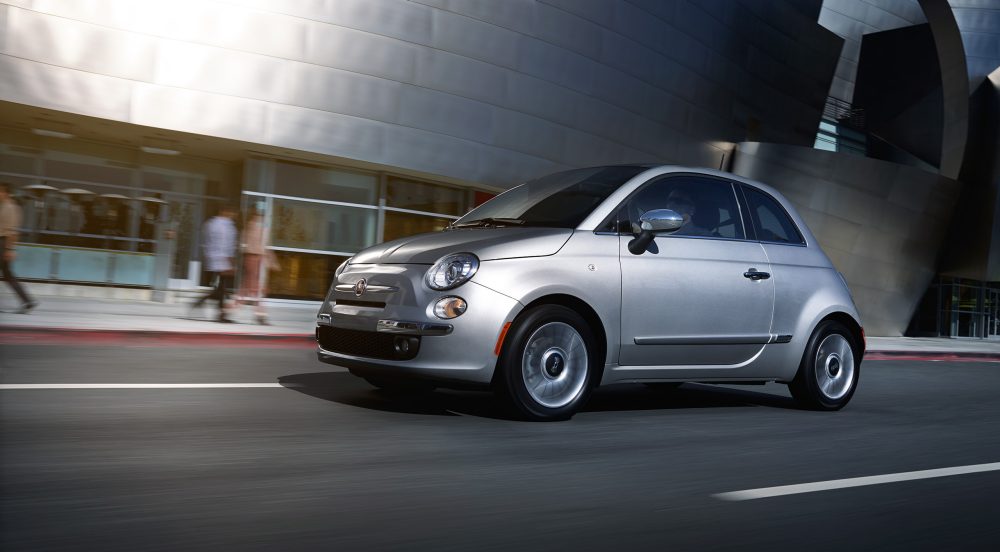 New Vehicle Dealership
We think anyone who seizes the opportunity to drive a FIAT will feel as strongly about the Italian-designed automobile as we do. The vehicle is fun to drive, but offers so much more than a fun ride. Italian sophistication and charm purr along the roadway when you drive any of the model cars, but safety and endurance aren't forgotten. There's many new automobiles that you'd look great driving. The I24 Spider is one charmer for the sports car enthusiast. This 2-seater is loaded with power and performance for the adventurous driver. Check out the 500 Abarth special edition if you're looking for a car that is efficient, fun to drive, and styled out of this world. These two models are just the beginning of the many available to our shoppers. We have a large inventory of new and used vehicles, ensuring there's a car for every need. If you're interested in a great used car, why not check out the amazing 500 Pop, a compact, fuel efficient, futuristic car that will leave you all smiles.
FIAT Specials & Quotes
Manhattan area specials are going on right now, giving drivers the chance to own their favorite car at the lowest price of the season. Check out our online specials right now. There's some pretty awesome stuff available to our online shoppers, Once you've found our great online specials and have an idea of the vehicle you want, hurry down to Briggs FIAT Topeka to test drive a car and discuss your financing options. We offer great pricing on each car sitting on our lot, whether you're in the market for a new automobile or prefer something with a little bit of experience on the road. Unlike some of the other guys, we aim to please and always go above and beyond to make our customers happy rather than simply sell another car. We want to make you happy and we start with low vehicle pricing. Check out the Manhattan area specials today! You will love what you see.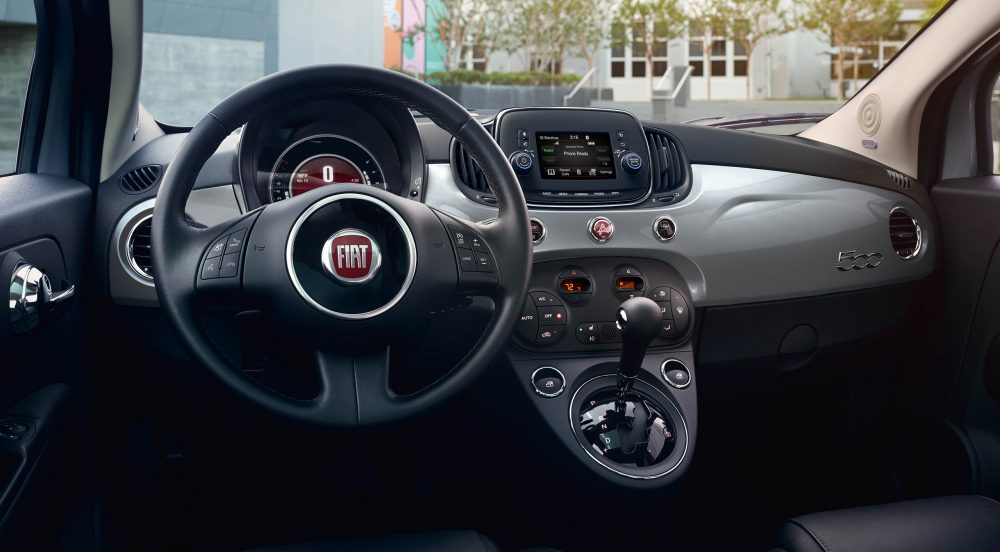 Finance & Auto Loans at Briggs FIAT Topeka
Our hardworking finance team goes to work on your application as soon as it's submitted to our FIAT dealer serving Manhattan KS, ensuring you have an answer quickly. We work hard to finance as many qualified drivers as possible, and would love to add your name to our list. We offer numerous financing options that help more drivers buy a new FIAT automobile. We may even be able to provide financing to drivers with less than perfect credit. At Briggs FIAT Topeka, we want to say yes to more drivers and get them inside the car of their dreams! It feels good to know we have a hand in making dreams come true. With so many great Manhattan area specials, it's even easier to qualify for financing for one of our new and used automobiles.
Auto Repair & Service
Although selling new and used cars is our primary business, we don't leave you hanging after the purchase is made. With our on-site service center, you're always in touch with experienced repair professionals who can help maintain your automobile or make repairs when damage occurs. It's best to let experienced pros handle such services, since they specialize in only one model of car and know the ins and the outs of that particular brand.
Our repair professionals perform regular maintenance service on your vehicle, and repair minor and major problems alike. Whether it's time for an oil change, the brakes are squeaking, or there's other issues, we're your go-to service center, ready to correct any and all issues with thorough service. With our reasonable pricing and thorough service, you'll enjoy not only buying your vehicle from us, but getting repairs done, too.
Request Services from FIAT dealer serving Manhattan KS
When it's time to buy a car, you have options. The Manhattan area has numerous dealerships who want your business right now. But, when you choose the Briggs FIAT dealer serving Manhattan KS, you'll enjoy unprecedented service, convenience, and a whole lot more. We still believe in old-fashioned values and do everything we possibly can to make you our next satisfied customer. But, don't take our word for it. Instead, learn firsthand what we can do for you.
You're probably pretty excited about the opportunity to own a new or used car, purchasing it from a dealer who cares for your needs. If you're eager to get your great ride, get in touch with us today after viewing our great online specials! You can call and speak to one of our salesmen by phone, and easily gather more information about the vehicle, financing information, or arrange a test drive. Of course, if you prefer, you can always visit us in person at the dealership for the very same needs. Whether you call or come in to the dealership, we'd love to make your our next satisfied customer.